Dan McCarthy Racing prepares a select stable of horses from state-of-the-art facilities adjacent to the Wangaratta racecourse in North East Victoria. The multiple city-winning trainer caters for the single owner, as well as those who prefer to be part of a syndicate.
Dan McCarthy, the experienced and hands-on trainer, is just as adept rejuvenating older horses as he is working with young stock and believes it is vitally important to regularly communicate with his owners.
Dan McCarthy Racing has opportunities for owners to join the stable and encourage those interested to contact us here.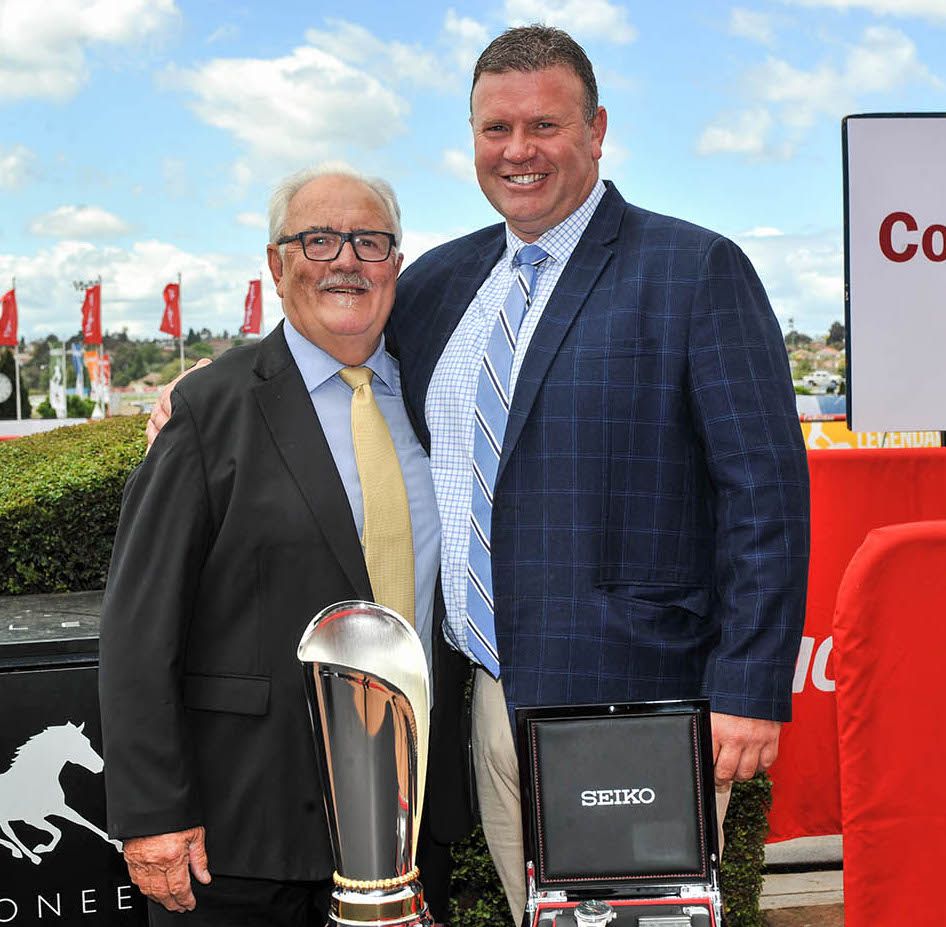 Finding the right race is something we focus on. We've always maintained a really good strike rate – it's always been around 15 to 20 per cent most seasons and I think that's a good stat to be able to have behind you.
Keep your finger on the pulse and stay up-to-date with the latest
stable news from Dan McCarthy Racing.
Don't forget to follow them on social media too @danmccarthyracing!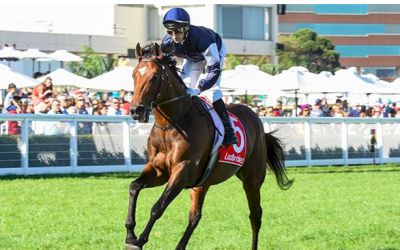 Wangaratta trainer Dan McCarthy is pretty confident he has scored himself a bargain after picking up former Lloyd Williams-owned stayer Spanish...
read more
Upcoming Runners
Horse
Date
Time
Race
Track
Fields/Form

Nominations

Ferlaxing
Dec 08, 2023
2 - Canberra
Canberra
Field
Stubbyholler
Dec 09, 2023
1 - Wangaratta
Wangaratta
Field
Actionero
Dec 09, 2023
1 - Wangaratta
Wangaratta
Field
Irish Consort
Dec 09, 2023
1 - Wangaratta
Wangaratta
Field
Actionero
Dec 09, 2023
2 - Wangaratta
Wangaratta
Field
Stubbyholler
Dec 09, 2023
4 - Wangaratta
Wangaratta
Field
Irish Consort
Dec 09, 2023
4 - Wangaratta
Wangaratta
Field
Abseiler
Dec 09, 2023
3 - Albury
Albury
Field
Quinlan
Dec 09, 2023
5 - Wangaratta
Wangaratta
Field
Quinlan
Dec 09, 2023
5 - Albury
Albury
Field
Royal Pharoah
Dec 09, 2023
7 - Wangaratta
Wangaratta
Field

Weights

Ferlaxing
Dec 07, 2023
7 - Geelong
Geelong
Field
Ferlaxing
Dec 07, 2023
8 - Geelong
Geelong
Field
Irish Consort
Dec 07, 2023
3 - Geelong
Geelong
Field
Ferlaxing
Dec 08, 2023
6 - Moonee Valley
Moonee Valley
Field
Recent Winners
| Horse | Date | Race | Margin | Jockey |
| --- | --- | --- | --- | --- |
| Gulf Of Aden | Nov 06, 2023 | 7 - Corowa | 1.30 | Tahlia Hope |
| Quinlan | Jul 31, 2023 | 4 - Corowa | 7.50 | D R Beasley |
| Classy Joe | Jul 09, 2023 | 7 - Werribee | 0.20 | Rose Hammond |
| Ferlaxing | May 13, 2023 | 6 - Leeton | 0.50 | Catherine Masters |
| Ferlaxing | Apr 25, 2023 | 4 - Deniliquin | 2.30 | Jamie Gibbons |
| Ferlaxing | Apr 14, 2023 | 6 - Seymour | 0.30 | Tahlia Hope |
| Riddlero | Apr 02, 2023 | 6 - Wagga | 0.50 | Tahlia Hope |
| Ferlaxing | Mar 16, 2023 | 7 - Wagga | 0.20 | Fiona Sandkuhl |
| Amegdul | Mar 04, 2023 | 3 - Wangaratta | 1.50 | Hannah Williams |
| Gulf Of Aden | Feb 06, 2023 | 7 - Wodonga | 0.40 | Tahlia Hope |
Latest Results
| Horse | Date | Race | Finished | Margin | Jockey |
| --- | --- | --- | --- | --- | --- |
| Royal Pharoah | Nov 30, 2023 | 1 - Geelong | 2 | 1.00 | Tahlia Hope |
| Quinlan | Nov 28, 2023 | 6 - Albury | 2 | 5.50 | J Kissick |
| Actionero | Nov 28, 2023 | 3 - Bendigo | 5 | 5.60 | Tahlia Hope |
| Abseiler | Nov 24, 2023 | 5 - Bong Bong | 3 | 3.60 | Catherine Masters |
| Gulf Of Aden | Nov 24, 2023 | 3 - Bong Bong | 5 | 8.50 | Catherine Masters |
| Ferlaxing | Nov 24, 2023 | 6 - Wodonga | 3 | 4.10 | Tahlia Hope |
| Gulf Of Aden | Nov 17, 2023 | 8 - Seymour | 10 | 4.00 | Luke Cartwright |
| Ferlaxing | Nov 17, 2023 | 7 - Seymour | 8 | 2.20 | R Mc Leod |
| Royal Pharoah | Nov 17, 2023 | 4 - Seymour | 4 | 7.50 | Tahlia Hope |
| Actionero | Nov 12, 2023 | 2 - Benalla | 5 | 5.60 | R Mc Leod |