Dan McCarthy
"I don't rely on others to let me know where my horse is at soundness wise. I already know it and that's probably one thing that I will always be able to hang my hat on – I am a horseman."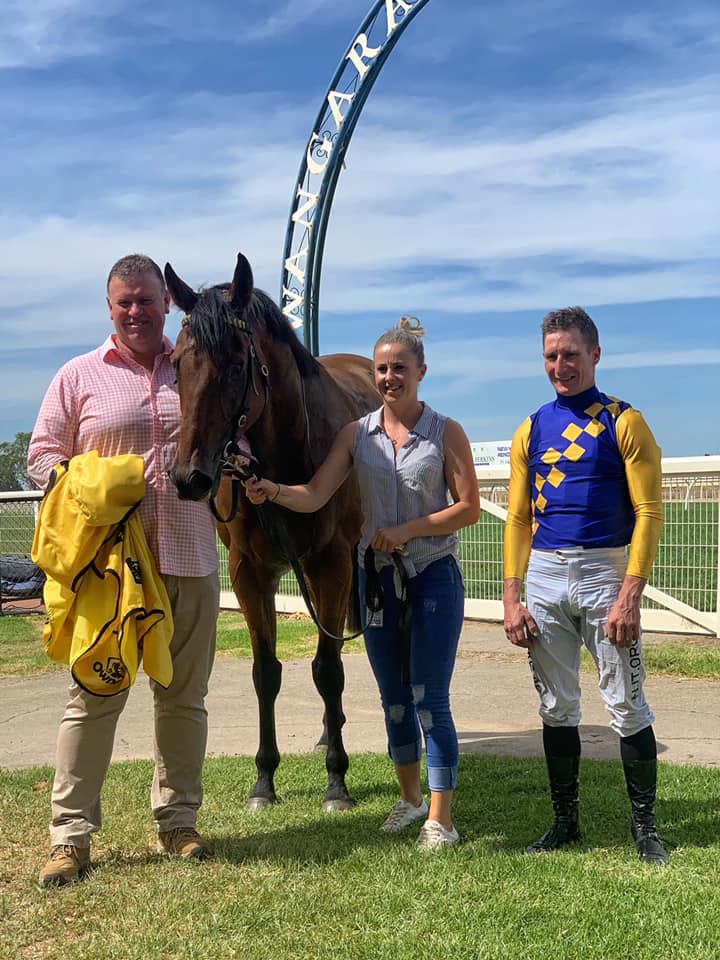 Trainer Dan McCarthy, a qualified equine chiropractor and electrician, first and foremost considers himself to be a horseman, life-long skills that enable him to get the best out of his horses.
The hands-on Wangaratta-based trainer, whose family is steeped in Victorian racing administration, breeding and racing history, took out his licence at the age of 18, but a move away from Melbourne to North East Victoria and the search for work-life stability saw Dan take up a trade and a step back from racing.
Training was put on the back-burner, but like so many in the thoroughbred industry, his passion lingered and it eventually lured him back. After mixing electrical, chiropractic work and training, an opportunity to prepare Wangaratta owner-breeder David Strain's horses led to Dan embarking on the profession in a full-time capacity.
"It is an industry that I was born into and my experience is vast. The one thing that I can certainly provide is the opportunity to have your horses trained by a horseman – someone who actually knows the animal inside out."
– Dan McCarthy
Since then, he has been training from a 100-acre property near the Wangaratta racecourse, utilising the first-class facilities, course proper and training tracks to prepare his team of horses and believes the set-up is ideal for rehabilitating older horses and rejuvenating tried stock as well as educating young equine athletes.
"We've got a property off-course, but we have got direct access to the track, so we have got the best of both worlds. We have got 100 acres here with all the facilities here that you could wish for," Dan says.
"The horses certainly get every opportunity in a great environment. Any horses' individual needs, we can cater for here with our private facilities and those available on course."
Dan's father Brendan McCarthy Sr founded Clearview Park Stud, was integral in the initiation of the VOBIS scheme, as well as being a past president of the Bloodhorse Breeders and long standing Moonee Valley Racing Club Committeeman. 
The best horse Dan has trained to date is Strain's tough homebred sprinter ASHLOR who has won multiple city races and was beaten just over two lengths in the 2018 Group One Winterbottom Stakes in Perth. Ashlor's back to back wins in the VOBIS Gold Eldorado on his home turf are the highlight to this point though. At the time of writing, Ashlor had won 13 races in total and almost $834,650 in prize money.
Dan has also been able to rejuvenate the careers of many cast off tried horses such as Another Timah, Le Rivet and Ashdam who all went on to have successful careers with numerous wins and salute at metropolitan level under his care.